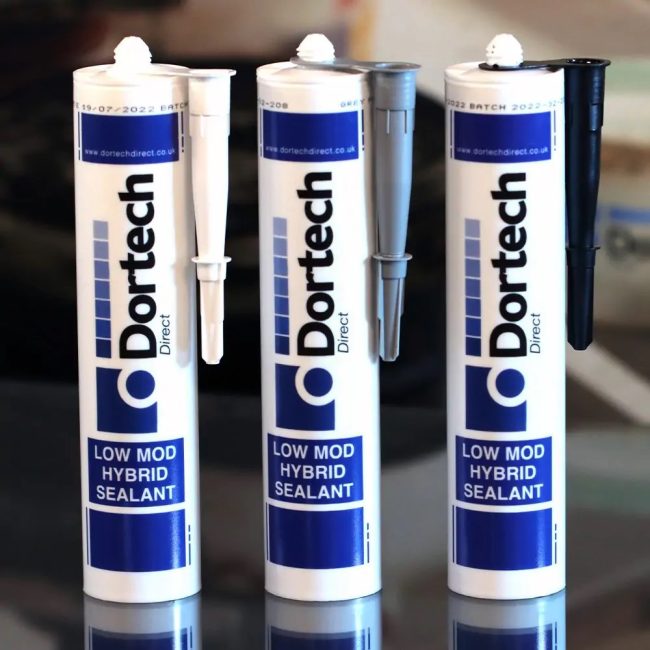 Best Hybrid Sealant
For anyone who is looking for a hybrid sealant, we are excited to be adding a new product to our current range of offerings. Today we're going to discover everything you need to know about our hybrid sealant, including the ways you can use it in your upcoming projects. We'll also share the benefits of this type of product, especially when compared to silicone products you might be currently using.
Suitable for Use On Most Surfaces
One of the biggest advantages of using our new hybrid sealant is that it's suitable for use on almost every surface. Whether you need a sealant for your personal or professional use, this versatile product can be used for sealing any common joint. Once your work is complete, you can then paint over the sealant with most water-based paint systems, offering you a professional finish to your work. While drying delay times sometimes occur, you'll find the whole process of using our hybrid sealant to be quick and easy. It's also suitable for use as a barrier in chemical active and wet environments, showing just how versatile this solution can be for a wide range of issues.
The Advantages of a Hybrid Sealant
If you aren't familiar with this type of product, you might be wondering why you would opt to use it over your typical silicone sealant. Our hybrid sealant will retain its elastic properties permanently, so you don't need to worry about any changes to it following the application. It's a fast-curing solution, offering a speed of 3 mm per 24 hours without shrinkage. The hybrid sealant offers high mechanical resistance and will help to prevent both fungal and bacterial growth in your home or workplace. For anyone who is particularly concerned about the acoustics in your building, it helps to absorb acoustic vibrations.
A top reason to consider a hybrid sealant is to avoid the isocyanate, solvents, or silicone which can often be found in this type of formula. Our product doesn't contain any of these ingredients, offering a safe and effective solution for you to use. It won't contaminate the edges when it is used on marble and natural stone, which is a common concern when working with this type of material. Many of our customers opt to switch to this low modulus hybrid formulation as a replacement for low modulus (LM) silicones. You can use our sealant in any situation where silicone is currently used. You'll enjoy double the shelf life over silicone, as our sealant will last for 18 months instead of just nine. The price point is also one of the biggest benefits of making this switch, as well as the excellent flexibility you'll enjoy when using this solution.
The feedback about our new hybrid sealant has been excellent so far, and we can't wait for more of our customers to test out this new product for themselves soon. You'll find there are so many advantages of using a hybrid sealant over silicone, so we highly encourage you to give it a try for yourself the next time you are in need of this type of product.