Duratique is what you need – your suited range of Stainless Steel Antique Hardware.
We've listened to the issues and frustrations that both door manufacturers and homeowners alike have had with traditional antique hardware made from malleable iron. Using this feedback we've designed our DURATIQUE Suited Hardware Range as the solution to these issues.
Main issues that customers have highlighted with traditional black antique hardware are:
Hardware rusting and failing on site.
The inconsistent nature of the hardware making it time consuming and awkward to fit.
Handle droop and spindle rattle.
ISSUE 1: Hardware Rusting and Failing on site.
No-one wants to see their new front door being ruined by rusting hardware causing brown streaks down the door panels, like you can see on the photo above. Rusting antique hardware is a massive problem and one of the most common causes of site callbacks. As well as the expense, it's not great for any door manufacturer's or installer's reputation!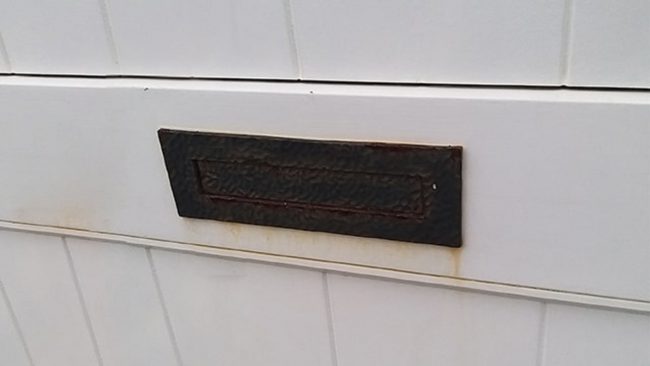 SOLUTIONS:
Firstly we've changed the base material to cast stainless steel, so even if the top coat is damaged the base won't rust.
Secondly we've applied an extremely durable electrostatic polymer top-coat in an antique finish.
Thirdly we've ensured all the fixings and components are stainless steel with their external face finished to match the hardware.
We've then had our door handle successfully Salt Spray Tested to Class 5, which is the highest class in the test.
ISSUE 2: Inconsistent hardware which is time consuming and awkward to fit, especially when CNC machining your doors.
SOLUTIONS:
We've CNC machined the fixing locations. This ensures they're in a consistent location – enabling you to batch produce your doors, saving you time and making it much quicker and easier to fit the door hardware.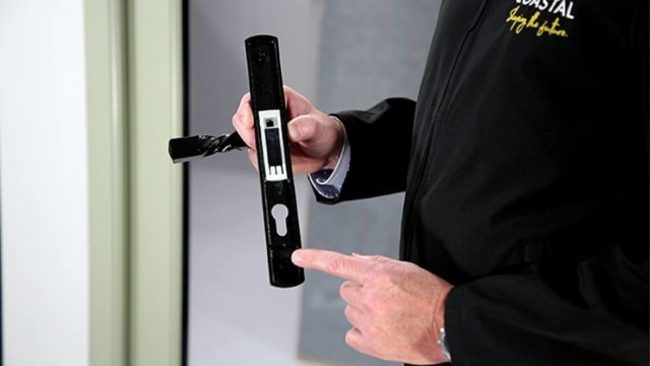 ISSUE 3: Handle droop and spindle rattle.
How many of you have issues with loads of play in an antique handle? The handle droops, the spindle rattles in the handle and you have to move it a few degrees before it operates the lever?
SOLUTIONS: 
The DURATIQUE door handle range is fitted with a high quality dual sprung mechanism and that, combined with a high quality spindle ensures a nice positive action and returns the handle consistently to its original position.
To help prove these door handles are more than fit for purpose, we've had them independently tested for durability, testing them to BS EN 12217 and achieving 200,000 cycles.
To ensure consistency of quality for the DURATIQUE Hardware Range, it's assembled by our trained operatives at our workshops here in the UK. Feedback from customers is extremely positive:
"Awesome furniture. So solid and fabulously built. Ideal for coastal locations and our customers love them."