Cordless drills and impact drivers are both useful tools for a variety of projects. That being said, it's important to understand the difference between these two tools and when you would choose to use one over the other. Keep reading as we discover the key differences between an impact driver and a cordless drill so that you can select the right one for your needs.
What is a Cordless Drill?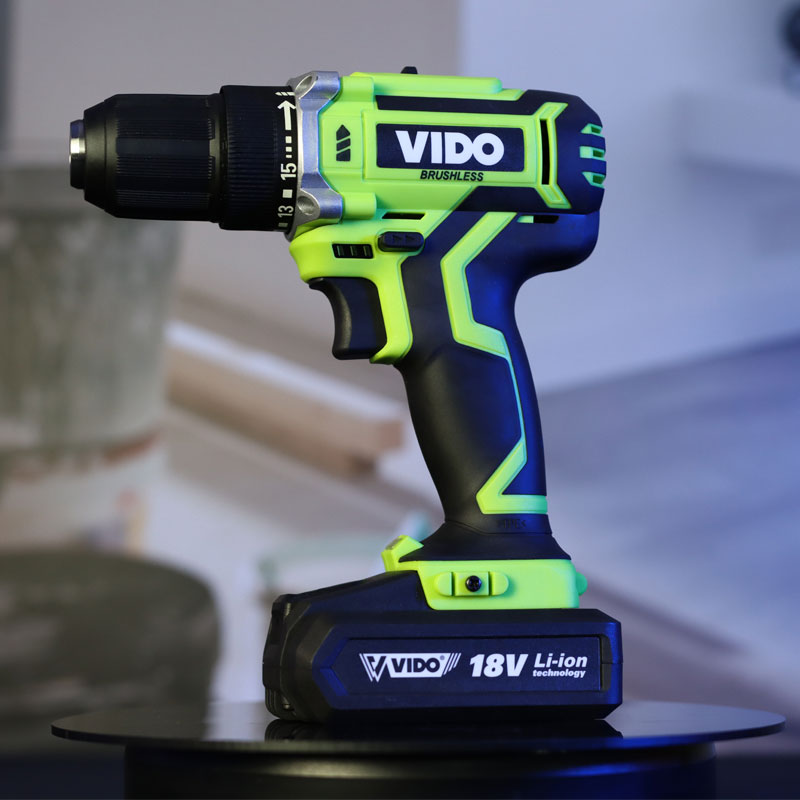 A cordless drill is an electric drill that is primarily used to drill circular holes. It can also help you to insert screws or other fasteners into a variety of materials. It's ideal for creating holes, where a fast and constant spin is necessary to cut through the wood or material smoothly. A cordless drill can be used with a huge variety of drill bits and driving bits, making it a versatile tool for a variety of projects.
The Vido 18V Cordless Compact Brushless Drill Driver with Battery is the ideal choice for professionals or DIY'ers. It comes with six different screwdriver attachments and can be used to screw and drill a variety of building materials. You'll be impressed by its excellent performance and power supply, as well as the LED light system which makes it easier to complete tasks. The brushless motor offers a strong power source and can drive through tough materials such as bricks and concrete.
What is an Impact Driver?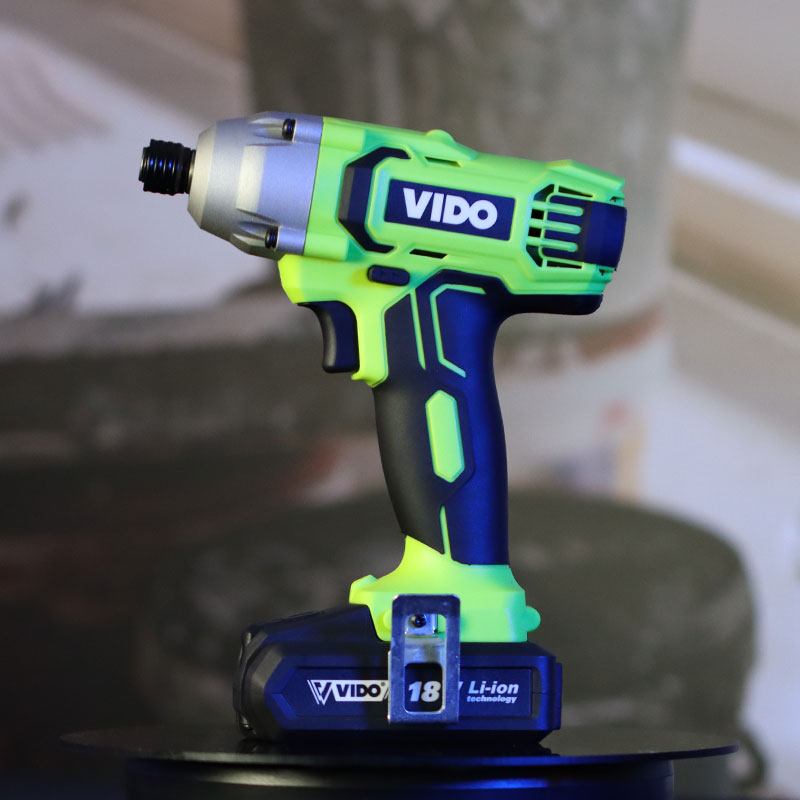 Impact drivers are almost exclusively used for driving fasteners. Even though they are smaller, they deliver a lot more force than a standard drill. The main difference between an impact driver and a cordless drill is in how the two tools are engineered and how they transfer this force. While a drill just spins, an impact driver is a more complex tool that can sense resistance. When resistance increases, it activates another mode to reduce the amount of force transferred into your arm, making it easier to hold and operate.
Our Vido Handheld 18V Brushless Cordless Impact Driver with Battery is built with a Mabuchi motor, offering three functions and a powerful impact driver design. You'll appreciate the two batteries that are included with the purchase, which help you to work continuously. Finally, an LED light will offer you a great view of your working area, allowing you to work at any time of the day or night.
Can't Decide Between the Two? Check Out Our Special Offer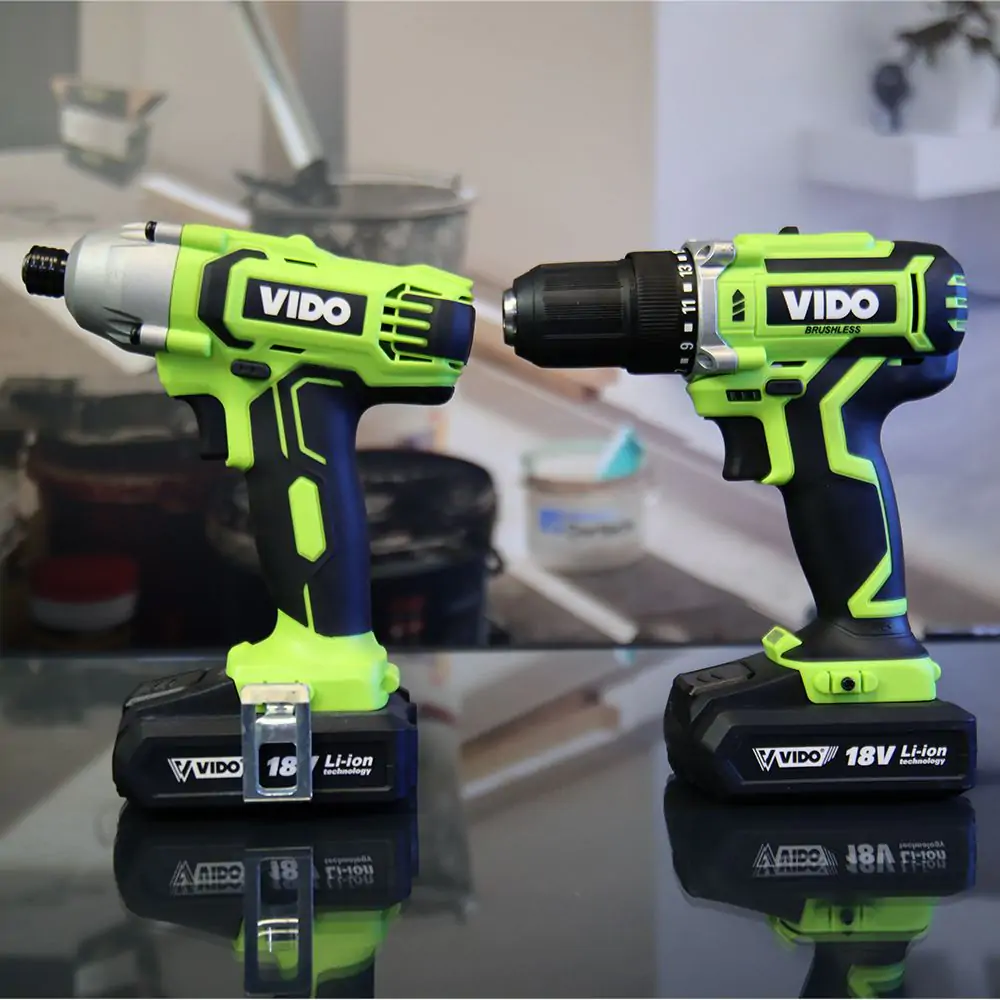 If you can't decide between the two options, consider purchasing the Vido Driver Bundle Set. It features an 18V Rechargeable Cordless Rotary Hammer Drill and an 18V Compact Brushless Drill Driver, both of which can use the same battery. You'll experience the benefits of both tools that we've shared above, helping to make any project simpler than ever. This set comes at a great price when you purchase the two tools together, helping to save you money while getting any job done effectively thanks to your new cordless drill and impact driver.