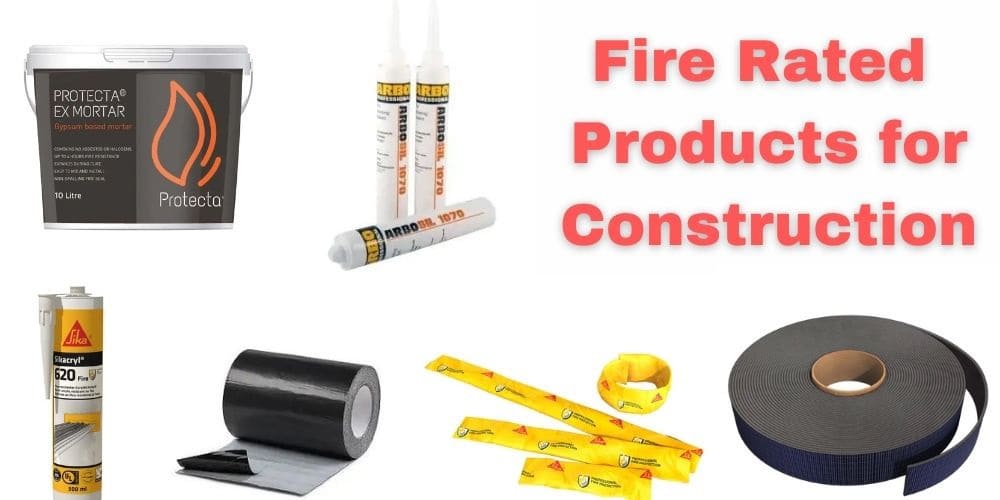 During any type of construction project, one of the top considerations you need to keep in mind is protecting the building from fires. It's critical that you understand the regulations for fire safety in construction so that you can select the right passive fire safety solutions for your work. Keep reading as we share the key things to keep in mind regarding fire safety and the top ways to protect any building in the future.
Fire Safety in Construction Regulations
Each year in the UK, there are hundreds of fires that take place on construction sites. These put both your workers and members of the public in danger, which is why you need to do all you can to prevent these fires from starting in the first place. It's your legal duty to remain in compliance when managing a construction project, no matter the shape or size of the building site you are working on. The first step is for you to complete a fire risk assessment, where you can identify the potential hazards, you are going to come across during your work. From there, you can plan and train your team to help minimise the risk of issues.
Fire Safety Precautions
Following your fire risk assessment, you need to continue to reduce the ignition sources and fuel sources that are present on your site. Some materials are more problematic than others when it comes to fire risk, and multi-store buildings can be particularly troublesome, as we've seen over recent years. Your building site must be marked with emergency exits from the start of your project so that anyone can escape should there be an emergency. You'll need to use passive fire protection products for construction, of which we offer a full range of solutions.
The Construction (Design and Management) Regulations 2007 are designed to cover the health and safety aspects of construction work, but you'll also want to review the Regulatory Reform (Fire Safety) Order 2005 (FSO) in England and Wales and the Dangerous Substances and Explosive Atmospheres Regulations 2002. These offer you detailed requirements for safety in your workplace, which include even smaller projects. You can then select the right passive fire safety solutions based on your needs and the regulations which are applicable to your site.
Fire Safety Products for Construction
Our site offers a full range of fire safety products, providing you all of the tools you need to complete your work safely. We offer fire-rated sealants, fire-rated tape, and expanding PU foam, all of which will help you to minimise the chance of fire while still completing your work to the highest standards. Our Fire Wraps are another tool to help with sealing applications and can offer a pressure seal and high-volume expansion during a fire.
Keep in mind that during any construction project, you can receive a visit at any time from local authorities and other health and safety boards who work to reduce the chance of fires. Protect yourself, your employees and the general public with our passive fire protection products, all of which will help you to complete your work to the highest standards while keeping your site safe at all times.