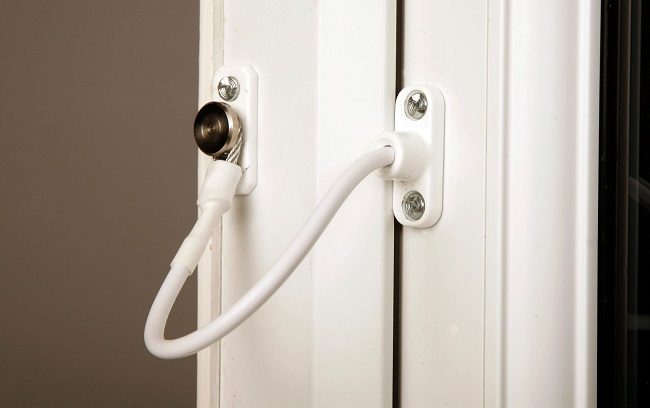 With many window restrictors on the market, how do you know that you're installing the most robust solution the best for your premises?
If you're in charge of managing a care site, you will no doubt be aware of the risk that windows pose.  To help prevent serious injuries and fatalities, The Department of Health and CQC regulations advise that window restrictors should be used in all care settings where accidental falls may occur, with particular advice for people with a confused mental state or at risk of deliberate self-harm.
Window restrictors also protect vulnerable residents living on ground floors from wandering outside without care, giving staff peace of mind. And with burglaries increasing in care sites, restrictors can provide security whilst having the window open.
But do you know the difference between window restrictors and what you should be looking for? When faced with many choices, how can you be sure that you are choosing the best product to provide the highest safety and security for your site? Here's our list of what to consider.
Strength
Most window restrictors are tested to British Standards recommendations of holding a force of 500 newtons. What does this mean? 500 newtons is the equivalent of 112lbs or 8 stone. This provides a level of resistance if a patient or resident accidentally leans on it.  It also provides some peace of mind against intruders. But, it's worth noting, this is only the minimum required in care settings
Vulnerable patients or residents are more likely to fall if in a confused mental state, or there may be concerns about deliberate self-harm. Guidelines state that each individual needs to be assessed to understand their risk and stronger measures will need to be reflected.
Not all window restrictors are built the same. Most will say that they meet the standards required. Jackloc cable window restrictors are independently tested to hold over four times the British Standards state on steel, aluminum and timber window frames.
In addition, the new Titan by Jackloc folding restrictor is tested to hold 74 stone – the equivalent of five adult males. This makes it the strongest window restrictor in the marketplace by a large margin. Its design is a sleek, fully metal product with a steel hinge, helping to reinforce the strength.
Quality
A window restrictor is a window restrictor, right? Wrong. As in most consumer goods, you get what you pay for. A window restrictor is made up of parts to make it strong and secure. Buy cheap parts and the strength isn't there to do the job.
All Jacklocs are manufactured in the UK and contain parts that are manufactured in the UK, providing total clarity and reassurance for customers on what is in the product.
Having a faulty product that's slipped through the testing net, could cause accidents in your site unwittingly. Asking for evidence of rigorous and regular product tests is essential when making a choice.
Each Jackloc is strength tested during the manufacture process and put through several manual and machine performance tests at each stage. Any failures at any stage are immediately removed from the process, including a scratch test on the paint to ensure that this doesn't flake.
When researching products, look for supporting material to back up the test results. Ask for case studies, testimonials and look at the awards that the product has won.
Jackloc won the Queen's Award for Innovation in 2017, the internationally recognised symbol of excellence for businesses. Why is this important? It means that the company has been judged on their commitment to innovation and safety by the highest committee in UK business. It also means that having received the recognition, the company are committed to develop their award-winning products to be the best that they can be.
Security
Ground floor residents of care homes, sheltered accommodation or those that live by themselves can suffer dangerous injuries from windows, but are also at risk of intruders.
Burglaries are one of the most common crimes committed in this environment. Just earlier this year, 18 care homes in Essex were burgled and revised door security mechanisms were put in place. In September, the  Greater Manchester Police announced that they had worked with Wigan Council to specify security measures for a new 59 apartment complex in a high crime area, including specifying window restrictors on every ground-floor window.
Residents may feel unsafe having their window open if they're on a ground floor. And even if there is one, they may be concerned that burglars may be able to cut the restrictor cable or even unscrew it to gain access.
So what can be done to provide airflow whilst ensuring safety?
In a Jackloc cable restrictor, the cable is over 3mm thick and woven 2-3 times inside the 2mm sleeve to reinforce the strength. An intruder would need bolt cutters to cut it.
The lock has a patented 5 disc locking barrel mechanism. 40 locksmiths took part in 90-second tests and were unable to break the lock.
And the restrictor comes with security grade 4 anti-tamper screws (with grade 5 being the highest). This means that they can't be removed unless with a specific drill part.
Conclusion
Providing a safe and secure environment is imperative when caring for elderly or vulnerable residents or patients. Constantly assessing your home's requirements is one step, and knowing how to differentiate between products is key.
When looking at window safety, know what's in your window restrictor and feel secure knowing why you made your choice.
Get in touch with us for expert and personal advice. We also provide risk assessments and tailored quotations for the solution you require.