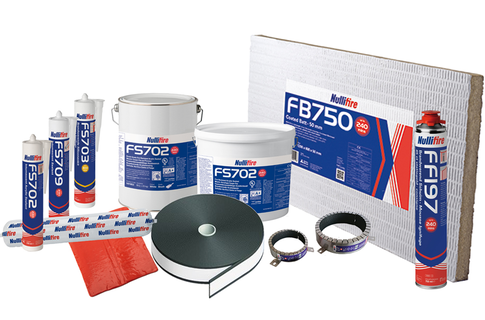 As a builder, you understand the importance of using quality fire-rated products to keep your projects safe and compliant with regulations. That's why we're proud to introduce Dortech Direct expanding range of Nullifire fire-rated products.
Nullifire, part of CPG UK Ltd, is a leading manufacturer of fire protection products and systems for the construction industry. Dortech Direct is honoured to be named as an official UK online distributor for Nullifire products.
Here are three key benefits of choosing Nullifire products from Dortech Direct:
Quality and reliability: Nullifire products are known for their high quality and reliability, ensuring that your projects meet fire safety regulations and standards.
Technical expertise: With years of experience in the industry, Nullifire offers expert technical support and guidance to help you choose the right products for your projects.
Comprehensive range: Nullifire offers a comprehensive range of fire protection products and systems to suit a wide variety of applications, from fire doors to fire-rated seals and sealants.
To give you a better idea of the range of Nullifire products available, here's a table featuring five of our most popular products:
For builders and construction experts who need to make sure their projects adhere to fire safety regulations and standards, Nullifire's fire-rated products are a dependable option. Dortech Direct is the ideal place to buy Nullifire products because of its extensive product selection, knowledgeable technical support, and unwavering quality. Visit our website for more details and to place your order right now.