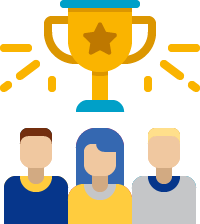 Positive Work
Environment
You will enjoy coming to work every day & feel
appreciated, acknowledged and rewarded.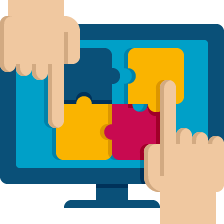 Training &
Development
We have a clear road map to train our
employees to enhance the productivity
of individual and organization as a whole.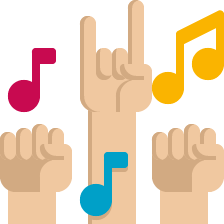 Early Finish
Fridays
We have early finishes every Friday at 15:45,
so you can get home and kickstart your
weekend early, nice!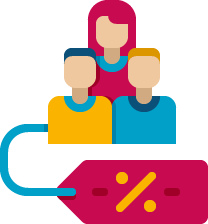 Work benefits &
discounts
Working for Dortech, you'll have access to a
number of work perks including discounted
entry to various U.K attractions, as well as
money off big name brands & more!
Here are the positions we currently have open:
Purchasing Assistant
Reports to: Operations Manager
Dortech Direct Ltd is a leading supplier of construction products and tools in the UK. We pride ourselves on providing our customers with the highest levels of customer service and reliability in the industry. As we continue to grow, we are looking for a Purchasing Assistant to join our team and support our Operations Manager. The Purchasing Assistant will be responsible for producing purchase orders, finding new suppliers, and building strong relationships with them. This is an exciting opportunity for someone with experience in purchasing and administration to join a dynamic and fast-paced ecommerce business. With full training provided and excellent career progression opportunities, this role is perfect for someone looking to develop their skills and grow their career in a thriving company.
Key Responsibilities:
Creating and processing purchase orders for suppliers.
Building and maintaining strong relationships with suppliers.
Finding new suppliers and adding new products and ranges.
Chasing up orders and pushing for delivery dates.
Supporting Customer Services and Sales during busy periods.
Working with the Operations Manager to ensure stock levels are maintained.
Maintaining accuracy of stock levels across all systems, including Sage 200 and Magento Ecommerce platform.
Assisting with market research and price comparisons to ensure competitive pricing.
Undertaking general administrative tasks as required.
Requirements:
IT proficiency, including knowledge of Microsoft Integrated Packages (especially Excel).
Ability to work well under pressure and remain calm in stressful situations.
Strong verbal and written communication skills.
Ability to work to strict deadlines and prioritise workload.
Experience using purchasing software, such as Sage 200.
Experience in working with Magento Ecommerce platform will be beneficial.
Telesales Account Manager
Dortech Direct Ltd is a growing, fast-paced eCommerce business operating on a B2B and B2C basis. Established in August 2012, we are looking for a Telesales Account Manager to join our team and help us grow and develop our business. This is a fantastic opportunity for someone who is passionate about sales and wants to develop a career in this field.
Reporting to the Team Manager, the successful candidate will be responsible for:
Outbound/cold calling
Using Customer Relationship Management Software (CRM)
Developing new and existing trade accounts
Developing new business for Dortech Direct and Dortech Doors division
Demonstrating a good level of IT proficiency
Regular communications with an existing customer base
Developing a strong forward sales pipeline
Providing support to new customer enquiries or issues
Cold calling and prospecting for new customers
The ideal candidate should have the following key qualitative traits:
Adaptable and well-organized
Hands-on sales experience
Capable of self-management
Excellent verbal and written communication skills
Ability to work to plan, organize, and prioritize workloads
In addition, the following key quantitative traits are required:
Good knowledge of Microsoft Office, including proficiency in Word, Excel, and Outlook
Understanding of CRM
Qualification in sales, marketing, management, or business
Other Information:
The position is full-time and permanent, with 20 days holiday.
Working hours are from 8:15 am to 5:00 pm Monday to Thursday and 8:15 am to 3:45 pm on Friday.
The job location is in Huddersfield, HD2 1FA.
Other benefits include casual dress on Friday, company pension, on-site parking, and store discount.