Click & Collect
Here's How It Works...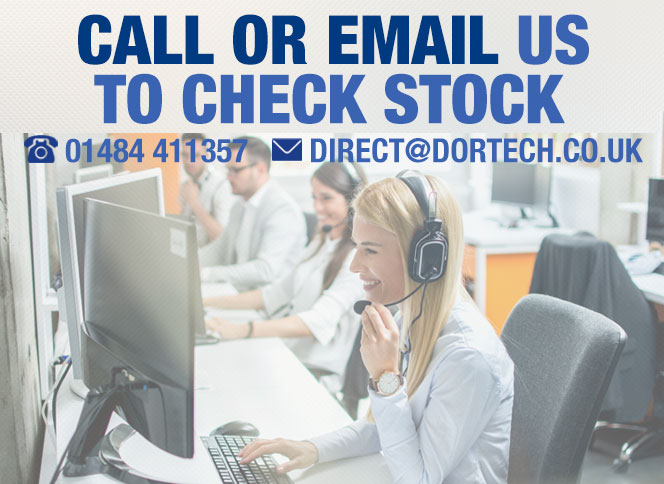 Once you decide what items you require you can call/email us to check stock. Please be aware our office opening hours are below:
Monday:8:15am - 5pm
Tuesday:8:15am - 5pm
Wednesday:8:15am - 5pm
Thursday: 8:15am - 5pm
Friday:8:15am - 3:45pm
Saturday:Closed
Sunday:Closed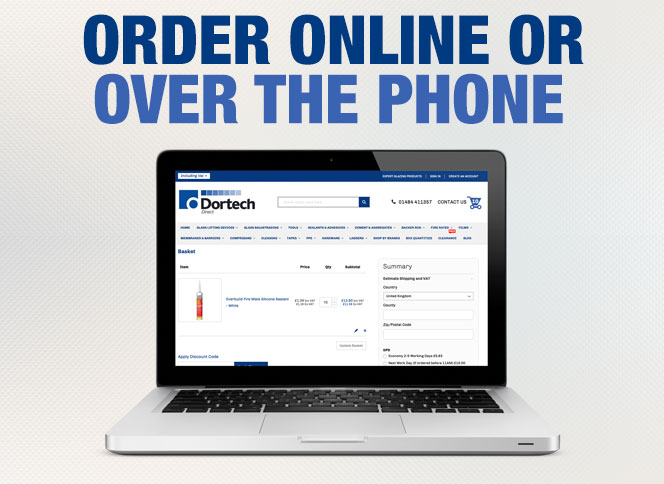 You can place your order with us online or over the phone. Make sure you select 'Collect from Dortech' when you're in the checkout. Once placed you will recieve an email confirming your order has been placed. Make sure you have your email ready for when you collect your order at our warehouse!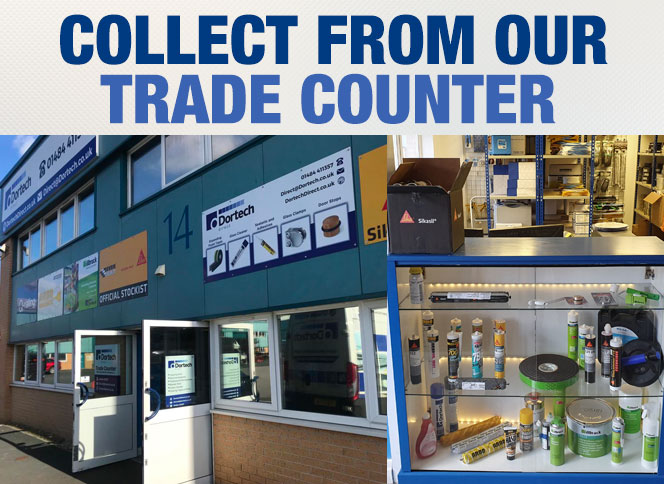 Collect your order from Dortech Direct. Our Address is
Dortech Direct
Unit 14 Fieldhouse Park
Old Fieldhouse Lane
Huddersfield
HD2 1FA.
Please be aware of our opening times are
Mon - Thurs:8.15AM - 5PM
Friday:8.15AM - 3.45PM
Trade Counter Launch
On the 26th March 2019 we launched our trade counter. Situated on Old Fieldhouse Lane in Huddersfield, the 8,000 sq ft former fabrication unit has undergone a full refurbishment into a warehouse facility with public-facing storefront, stocking items such as glass lifting devices, silicone sealants, building membranes, adhesives and cleaning agents.